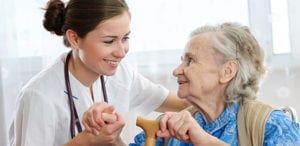 Long-term care insurance provides funding that helps pay the cost of a stay in a nursing home, assisted-care living facility, adult day care center or care in your own home if you are unable to care for yourself. Medicare and regular health insurance do not cover long-term care. A study conducted in 1987 showed that Medicare paid for less than 2% of the costs and private insurance paid for even less. Medicaid paid for 42% of the expenses, and the patient or his or her family paid over one-half of these costs.
TODAY, COSTS FOR LONG TERM CARE AVERAGE $75,000 PER YEAR. A STUDY ESTIMATES THAT BY THE YEAR 2015, THAT COST WILL BE $130,000, BY 2025 IT WILL BE $228,000 PER YEAR AND BY THE YEAR 2035, IT WILL BE A STAGGERING $402,000 PER YEAR!
A long-term care insurance policy can help you remain independent and, should you need long-term care, ensure that you can choose the type of care you receive. If you have assets to protect, your long-term care insurance policy can help keep them from being used to pay for long-term care.
Recent studies based on nursing home admissions indicate that 40% of all persons age 65 and over will enter a nursing home in the future.
You qualify for benefits when you have a cognitive impairment or you need substantial assistance with two or more of the Activities of Daily Living (ADL's): bathing, maintaining continence, dressing, eating, toileting and transferring from bed to chair.
Significant discounts are available for married couples and for any two people who reside in the same household.
When buying a long-term care policy, you should compare offerings from at least two companies, choosing features you want and keeping premiums affordable. Some things to keep in mind when shopping for a policy are:
HOME CARE – Most policies offer this option because care is often provided outside of institutions. Home care benefits, which cover skilled care from nurses and therapists as well as personal care from health aides and housekeepers, are particularly useful for couples.
BENEFIT AMOUNT – Most long-term care insurance policies are structured with what is referred to as a daily maximum that will be paid for care services. You choose your daily amount when you purchase the policy. One way to lower your premiums is to purchase a benefit amount that is slightly lower than the daily cost of a nursing home care, which is approximately $150 per day.
BENEFIT PERIOD – Many companies offer lifetime benefits, but keep in mind the chances of needing long-term care for more than five years are relatively small. For most people, a policy covering three to five years will be more cost-effective.
ELIMINATION PERIOD – This is how long you must wait after qualifying for benefits before your coverage kicks in. The longer you wait – and pay for care out of pocket – the lower your premiums.
INFLATION PROTECTION – This feature is recommended otherwise your fixed daily benefit will cover a smaller and smaller portion of the cost of care as the years pass. The best choice is one that increases your benefit amount by 5% annually.